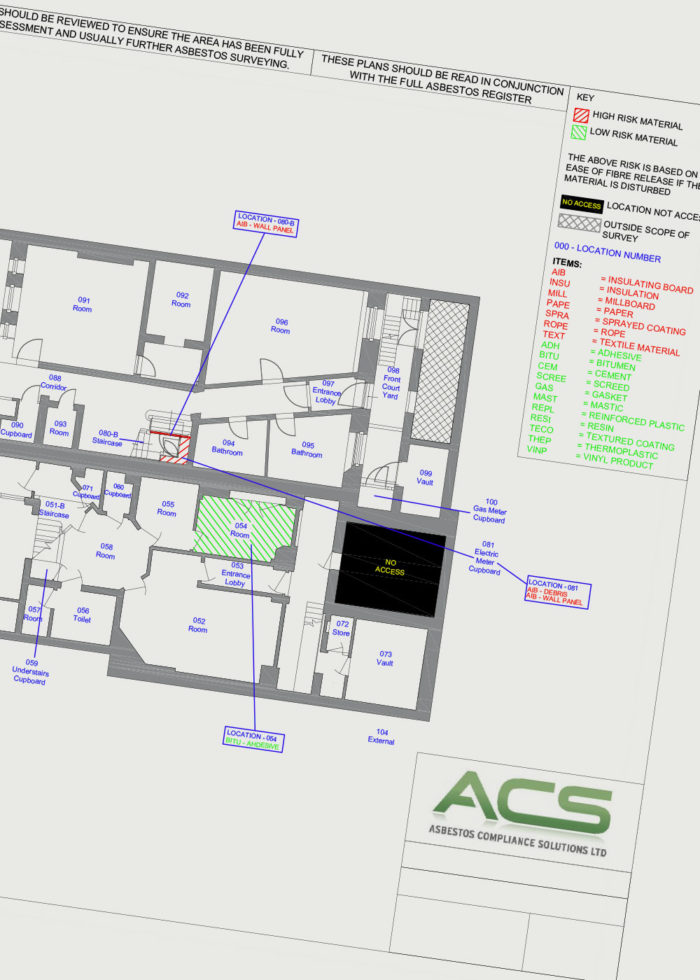 Regulation 4 (Duty to Manage) of the Control of Asbestos Regulations (CAR)c2012 states that as a duty holder, you must;
Find out if asbestos is present
Make a record of the location, type and condition of the asbestos
Assess the risk of anyone being exposed to the asbestos
Prepare a plan on how to manage these risks
Put the plan into action, monitor it and keep it up to date
Provide this information to anyone who might work on or disturb the asbestos
Maintain the Asbestos Register and Management Plan
Professional Asbestos Management Worksop
Our experienced team is on hand to guide you through this process and enable you to maintain your compliance moving forward.
Over time, thousands of businesses in and around Worksop have tolerated poor advice and service regarding asbestos management. This has resulted in these businesses suffering legally and financially.
Asbestos Compliance Solutions utilises a cost-effective, proven methodology that ensures our clients across Worksop achieve full compliance with the regulations, simply and efficiently.
The aim of effective Asbestos Management is to create safe environments for everyone.
We pride ourselves on being able to offer our asbestos management services all across Worksop.
ALL FOLLOWING POSTCODES COVERED:
S80, S81.
Our Asbestos Management Services
The asbestos management services that we can offer in the Worksop area include:
Asbestos surveys
Asbestos sampling
Asbestos removal
Asbestos waste collection
Contact the ACS team today for a free, no obligation estimate
Or just to ask any questions you may have about Asbestos Services
Frequently Asked Questions
Who's duty is it to manage asbestos on a property? The HSE states that under regulation four, responsibility for the asbestos management of non-domestic premises lies with the owner, person or organisation that has clear accountability for the maintenance or repair of the non-domestic premises, such as through an explicit agreement like a tenancy agreement or contract.
Is a risk assessment needed before asbestos work is carried out? Yes, a proper risk assessment should be carried out before any work is done in an area with asbestos.
What shall I do if I find suspected asbestos? If you suspect that you have found asbestos on your property, cease all work until a proper survey & assessment can be carried out. A professional Asbestos compliance provider such as ourselves will be able to help you do this and guide you on the next steps.
Our Customers Include: