This week, Asbestos Compliance Solutions have repaired some leaking asbestos cement guttering for one of our national commercial clients.
The gutter was cleaned and the detritus disposed of accordingly and a new liner was installed.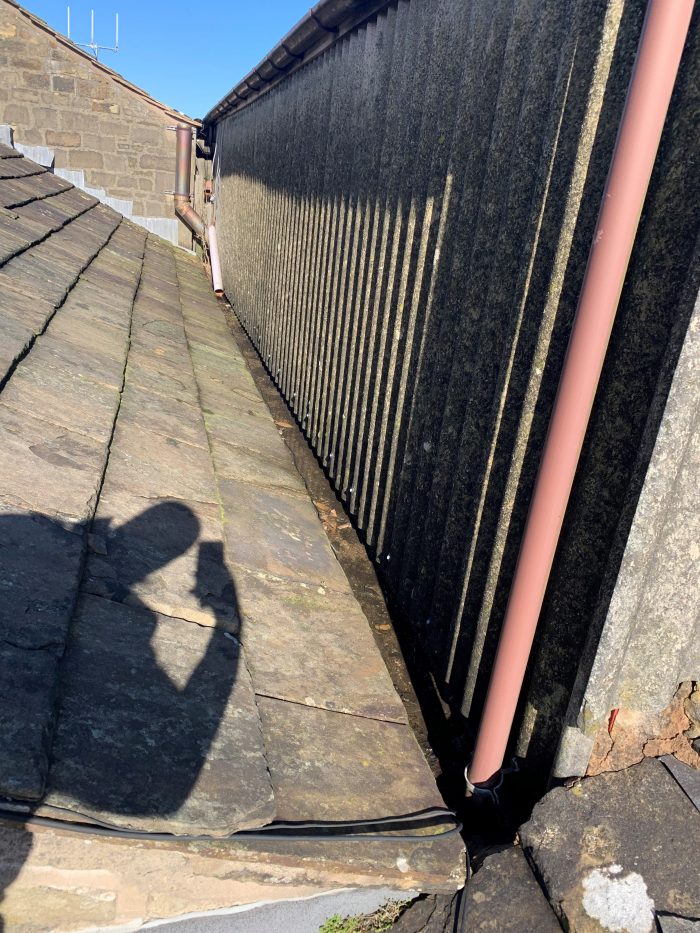 Why Hire A Professional Asbestos Removal Company for your gutters?
Hiring an asbestos removal company, and not doing it yourself, is the wisest and safest decision when it comes to removing asbestos from any residential, commercial or public building guttering.
Contact Asbestos Compliance Solutions Ltd today to benefit from our array of experience.