In this project, the Asbestos Compliance Solutions team removed an asbestos garage roof for a domestic client.
The roof was deteriorating and had begun to leak. Our team safely removed and disposed of the old cement roof and installed a new condensation-proof metal profiled roof in the client's chosen colour of Van Dyke Brown.
Before and after pictures of the garage roof removal and replacement can be seen below: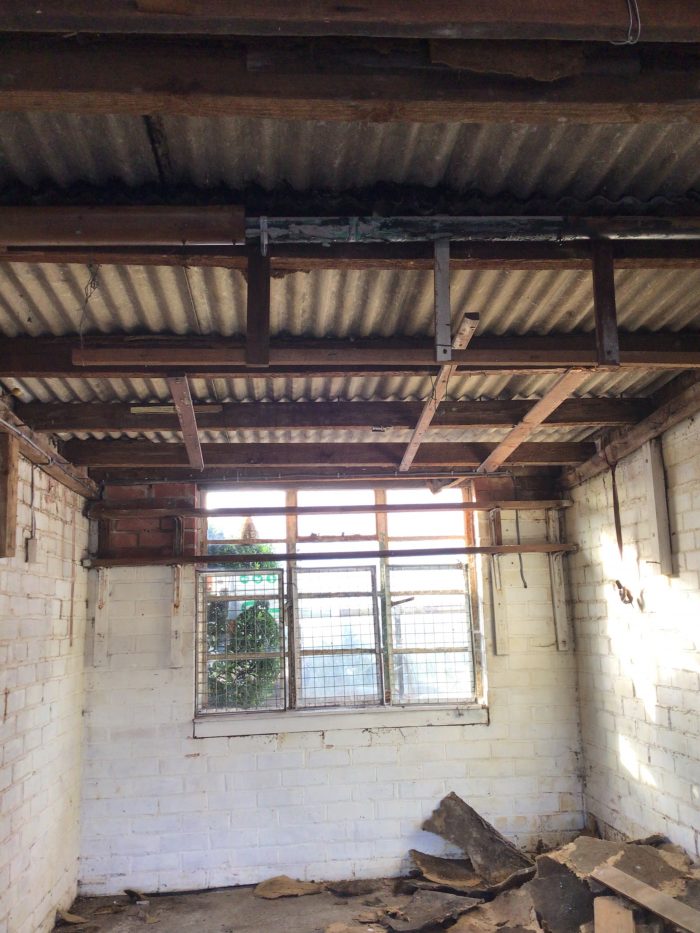 Why Hire A Professional Asbestos Removal Company for your garage roof?
Hiring an expert asbestos removal company is the wisest and safest decision when it comes to removing asbestos from any residential or commercial garage roof. This will help you avoid the pitfalls and potential health risks of handling asbestos incorrectly.
Contact Asbestos Compliance Solutions Ltd today to benefit from our array of experience.